About Spotlight Limousine
"I won a trip with Spotlight Limousine through a local contest, and filled the limo with friends. Joe took spectacular care of us, driving the long way to our destination in order for us to make the most of our first ever trip in a limousine... I would absolutely book an event with Spotlight Limousine next time... "
- Jennifer A. VIA TripAdvisor
---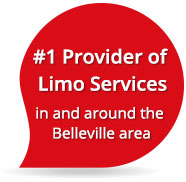 Spotlight Limousine is the #1 provider of limo services in and around the Belleville area. Our success is due to our top level customer service and our beautiful, comfortable fleet of limousines.
"We Only Do One Thing...
But We Do It Really, Really Well!"
We Offer:
Instant Quotes
Prompt & Courteous Service
Visible, Honest, Competitive Pricing
All prices include H.S.T. and may vary based on fuel pricing
All Tours and Event services are based on a group of eight (8) Maximum
Look for us at local Quinte functions
Driver's Abstract = Zero
Security Checked VSC clear - CSIS pending
All Licenses & Permits
Locally Owned and Operated
Every event booking includes free water on ice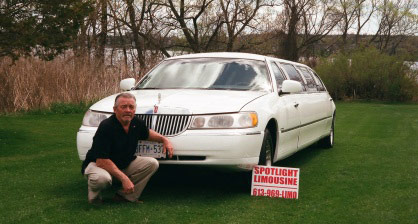 Every Limousine booking is unique in it's own way - do NOT hesitate to contact us and ask us anything - NO question is foolish or unimportant to my business. I am very approachable and down to earth, just like you! "You are OUR business"

Spotlight Limousine gives back to the Community by being a proud sponsor of Local Sports and contributing to various benefits and charities.

Spotlight Limousine is owned and operated by Joe Goodmurphy. Joe genuinely cares about your special event and would love to help you work out your transportation details for a relaxing and enjoyable journey.

As a certified Class A Mechanic, Joe will ensure your Limousine is maintained and safe for your event every time.